On-Demand Self-Paced Program
Last Date
Admission Status
Course Mode
JAN 20th
Closed
Online
Dec 08 2023

(Last Date)

Closing Soon

Online
What you will learn
Introduction to Web development

Basics of HTML 5

Get started with CSS 3

Getting started with Java script

Learn Jquery

Learn Database MYSQL

Database CRUD Operations

Getting Started with Wordpress

Learn Elementor

Responsive Websites Creation
On-Demand Self-Paced Program
| Last Date | Admission Status | Course Mode |
| --- | --- | --- |
| JAN 20th | Closed | Online |
| | Closing Soon | Online |
Syllabus
Best-in-class content by leading faculty and industry leaders in the form of videos, cases and projects, assignments and live sessions
Learning Objective: In this module, IIEC will teach you how to beautify your html content by adding adding styles to them using CSS.

Learning Objective: This module teaches you how to set functionality in your website front-end.
1:1

Practical Program

200+

Hours Video Lecture

1

Certificate

3

Months Practical Project
100% Practical E-Commerce Store Development training in just three steps
STEP 1
Name your store
The nights you've lost, the fights you've fought... to find the perfect name.
Now is the time to make it happen.
Name your store, choose a category and say a prayer.
STEP 2
Add your products
Bakery or boutique, art or apparel...now it's time to sell.
Let the world know what you have to offer.
Add your products, set the price and wish you good luck!
STEP 3
Start selling
The moment of truth. The leap of faith.
This is where it all begins. Your store is ready for the world.
Start sharing and taking orders. Kaching!
CWD® Certification
IIEC's Certified Web Developer® Program alumni work at
1000's of E-Commerce companies like



Skills Covered
Web development - HTML5, CSS3, Javascript, Bootstrap, Jquery, Mysql, Wordpress, Elementor, OOPS.
TRAINING METHODOLOGY
Video Based Training
Step-by-Step 200+ hours of processes, principles and checklist on fundamentals to advanced Web Development.
Practical Software Training
Learn to create a fully functional Websites using popular tools and submit assignment , get feedback from mentors and upgrade your web development skills practically
Placement Assistance
Post certification apply for mid level to senior level web development jobs both in India and internationally
Interview Preparation
Research on current web developer job openings accross the globe.

Get help with resume writting with our resources.

Access to 100+ sample resumes.

Prepare for 100+ mock interviews.
Job Application
Search for Freelance, Full time, Part time and Internship oppurtunities.

Apply within your student dashboard to unlimited number of jobs accross the globe.

Attend interviews both online and offline and secure a job.
Career Consultation
Get connected to our placement and career consultants directly from your dashboard.

Connect to 70+ career consultants located locally in your city and get a career consultation.
Support Services
Up-to-date course contents by Website Development Industry Experts.
Live Mentorship Support
Stay updated with live classes from industry trainers.

Get one-on-one interaction with Web development mentors.
Assignments
Get assignments related to web development like webpage designing, database management, website creation.

Assignments and internship.

Performance based earning opportunity.
Free Updates
Get real time case studies related to web development industry

Access to video lectures covered on each web development technology update.

Study research papers on various web development technologies and integration.
Life Time Access
Get life access of the course you enrolled.

Refer the course any number of times from your dashboard.

Access to course updates for lifetime.

Life time course support is provided to the students.
Help Desk
24/7 online support by dedicated course support staff.

Support provided through Whatsapp.

Support provided through Video Calls.

Support provided through Phone & SMS.
ENROLL ONLINE

Enroll in Certified Web Developer® Program

UNDERSTAND LEARNING PATH

access to various contents to become career ready.

Practical Video Series
Software Tools
Practical Case Studies
Live Classes
Industry Updates

Submit Assignments

real-time case based assignments to deal in critical situations.

Online Exam

score 60% to qualify in exam.

Digital Certificate

get instant CWD Certificate to your registered email ID.

Post Certification Support

get assistance with the support services provided to students.
Testimonials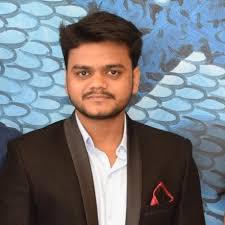 Mayank SHarma
Very helpful and insightful! I really enjoyed the course
Harsh Dayama
Wonderful opportunity to me to study this course Really I learned a lot Very helpful course who are willing to start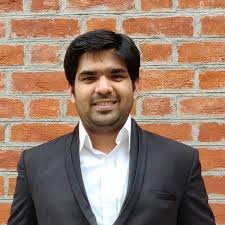 Chirag Shivprakash
The video is concise and direct to the point. Looking forward to checking more courses created by Indian Institute of eCommerce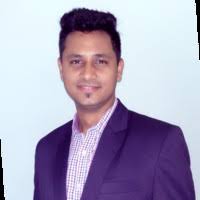 Jayesh Rameshkumar
A lot of great information. Course was done at a good pace with comprehensive curriculum.
Jeevan Jyoti
I didn't get bored with the course. It was engaging till i finished it. The examples where all real and straight to the point.
Lakshmi Sharma
I liked the course a lot and there is plenty of information to take away.I would highly recommend this course.

Rahul Madana
Great information, straight to the point, and presented very well.thanks iiec
Certified Web Developer®
Program suitable for working professinals, job-seekers, and everyone who want to join website development industry.
Basics
1 CWD® Certification
Certified Web Developer®
Sale Price

₹29,500
Licence for 1 user (Lifetime Access)
Become - Certified Web Developer (CWD®)
Enroll into our Free Masterclass